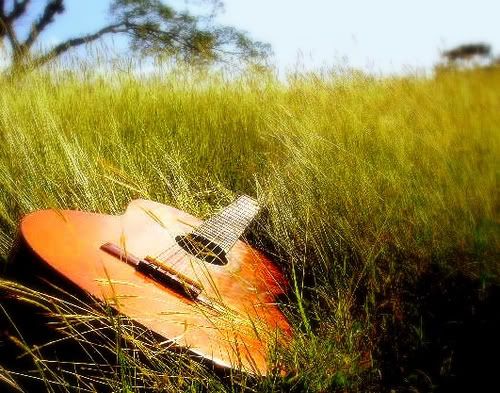 There are currently three daily practices that I consider essential to keeping my soul fueled and my heart fully awake and alive: Spending time alone with God in the morning; eating healthily and exercising my body during the day; and practicing my guitar in the evening before bed.
Unfortunately, right now I am doing only one of these well. My time alone with God each morning feels like breathing to me; it's so automatic I no longer have to think about doing it. I just do it.
The other two practices--living healthily and playing my guitar--feel more like war. Distractions, interruptions, waning motivation, frustration, and a host of other "-tion" words like that, all conspire on a daily basis to disconnect me from what's important to the vitality of my soul. Instead, I chase after the trivial and the urgent. And, at day's end, not surprisingly, my soul feels overdrawn. I actually start to die a little each day I don't live true to my heart.
Jesus once asked, "What does it profit a man to gain the whole world, and forfeit his soul?" (Mark 8:36). I'm reminded again today of the imperative necessity of refusing to sacrifice the life and vitality of your soul for the urgent or the trivial. The spiritual practices that renew & refuel your soul are not luxuries; they are essential to life. In fact, without them, you soon find yourself in the numbing and confusing place of looking as though you are still living, but having lost all connection with what "being fully alive" is, or even means.
Don't be tempted by the shiny apple


Don't you eat of its bitter fruit
Hunger only for a taste of justice
Hunger only for a world of truth
'Cause all that you have is your soul

--"All That You Have is Your Soul" by Tracy Chapman
What "daily practices" do you do to keep your soul refueled and fully alive? How do you deal with the inevitable distractions that try to draw your focus away to the trivial and the urgent?